150 Years of Mittweida University
It has been 150 years since the formation of Mittweida University of Applied Sciences! We would like to celebrate this anniversary with friends and supporters in science, politics, society and media as well as members and alumni of our university.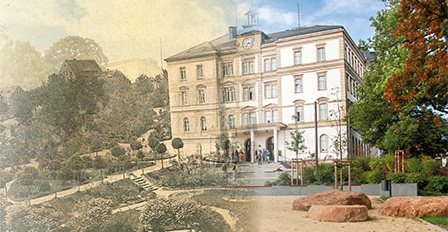 Please save the dates of 5 to 7 May 2017 for the university anniversary celebrations and the alumni event in Mittweida. Please sign up here for the Anniversary newsletter and be the first to receive news and general information about the anniversary and its celebrations. Feel free to extend this invitation to any friends who feel affiliated with Mittweida University! The University is looking forward to celebrating the anniversary with all its present and former members.