---
Festivity programme
Friday 5 May 2017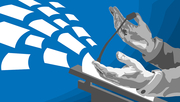 Official Ceremony "150 Years of Mittweida University"
Main ceremony with celebrity guests from the worlds of science, politics, media and society. The university community and its honorary guests mark the beginning of three days of anniversary celebrations.
(Possibilities for participation and registration of university members will be announced in due time)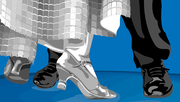 Festive Evening
Let's get together and celebrate ourselves: a festive evening for the university community and its invited guests.
At the hall of mirrors with dancing and entertainment.
(Possibilities for participation and registration of university members will be announced in due time)
Saturday 6 May 2017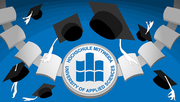 Alumni Honours
The university honours its 50- and 60-year-anniversary alumni: graduation classes of 1957 and 1967. Alumni of these years receive a written invitation. Alumni of all other years too are welcome. At the hall of mirrors. Details on registration will be made available soon.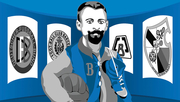 Udo-Steinberg-Tournament
As an official "Partner of Competitive Sports" Mittweida University honours a local sports pioneer: Udo Steinberg – Mittweida Student at the turn of the 20th century, co-founder of the DFB (German Football Association) and other sports associations as well as goal keeper for the FC Barcelona.
Football tournament with international participation. (Public Event - Registration and seat reservation will be announced in due time.)
Historical Engineers' Walk
The Alumni's Success Story in Moving Pictures: A parade of Mittweida engineers and researchers' inventions and discoveries all through the university town. The past is heading for the future: Following the example of the traditional Engineers' Walk that students used to take into town, the university presents both its historical and its contemporary achievements.
Anniversary Concert "KlangLichtZauber" and Firework Display
The university hasn't seen or heard anything like it in all its 150 years. Together university, university town, "Mittelsächsische Kultursommer e.V." and their guests will round off the day at and around the hall of mirrors.
(Tickets sold out)
Sunday 7 May 2017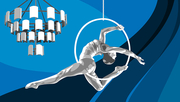 Campus-Festival
Cheerful and cultural festivities for everybody, such as "KinderKlangZauber" – a musical and artistic program performed by children, theater performances and a Concert organized and performed by our students (Campusfestival).
(Public Event - Registration and seat reservation will be announced in due time.)